Give Hope Wings
Give Hope Wings is the largest volunteer-led fundraiser in Hope Air history. Launched in 2017 by Dave McElroy with a trip to around South America, and now led by four Expedition Captains, each year a squadron of pilots circumnavigate different parts of the world in support of Hope Air.
To date, four expeditions have raised more than $1.3 Million to bridge the distance between home and hospital for Canadians in need.

Expedition Captains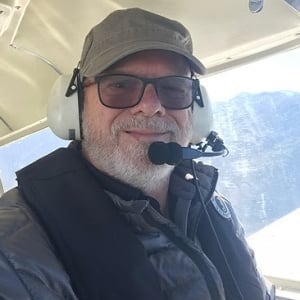 The Give Hope Wings 2022: Canada Coast to Coast Expedition
Learn more about the pilot experience.
Give Hope Wings: Canada Coast to Coast Expedition is an epic multi-aircraft series of flights consisting of two segments from Victoria, BC to Toronto, ON to St. John's, NL and ending at the COPA Convention in Montreal in June 2022.

It will raise $600,000 to provide 1,700 flights for patients in financial need who must travel far from home for the medical care they need.
Join the squadron as a supporting pilot for a leg or the full journey; sign up as a flight school fundraiser for a chance to win a seat with an expedition captain; or join as a general fundraiser who will support Give Hope Wings through your own events or donation campaigns.