As a Give Hope Wings Pilot You'll…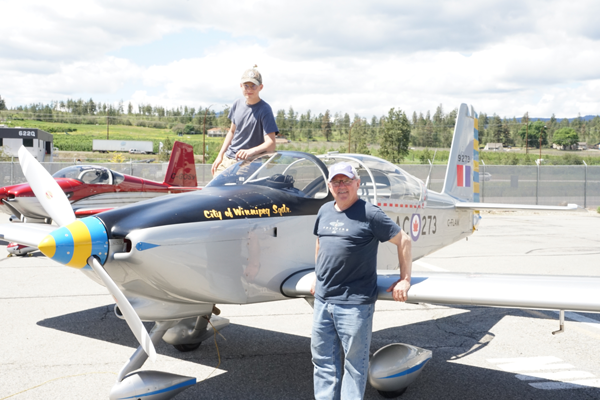 Have the opporutnity to visit Hope Air patient communities and act as an ambassador for the charity while raising funds to support individuals who must travel long distances to get the care they need.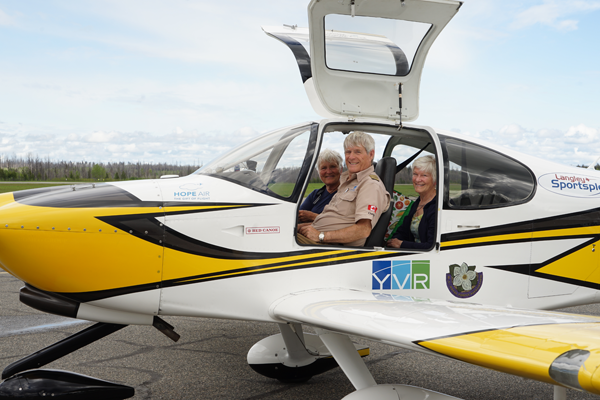 Partcipate and rally at community events to help Hope Air raise more funds to support their mission.
It is easy to set up a personalized profile fundraising page so that each pilot can track donations raised from family, friends, colleagues and corporate sponsors. All donations over $20 receive a charitable donation receipt.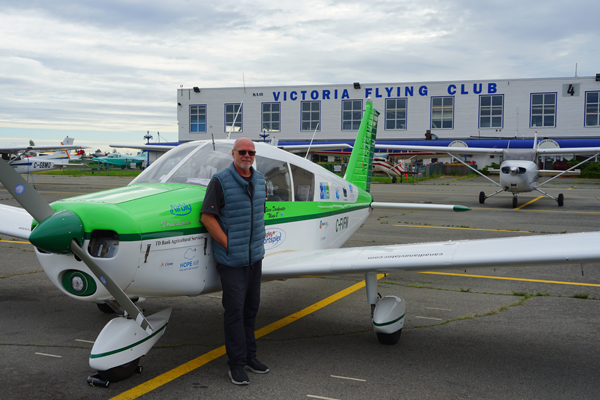 Visit Canada's most unique aviation sights and build long lasting relationships with other expedition pilots, while experiencing this once in a lifetime flying experience.
Route Maps and Flight Details
Whether joining us for one leg, a full expedition, parts of all three or anywhere in between we have all the details you need to get flying.
Route maps for each expedition are below and a detailed itinerary with waypoints and flight times can be accessed at the download link.
Route Maps
Eastern Expedition
June 5-10th
Start in Toronto; Finish in Kingston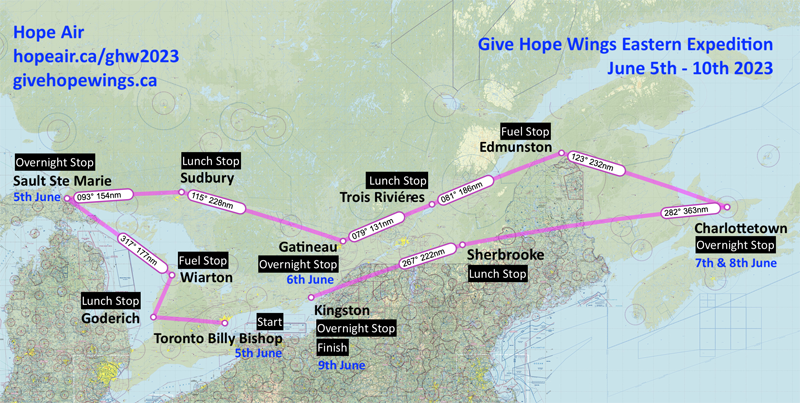 Western Expedition
June 10th-18th
Start and Finish in Pitt Meadows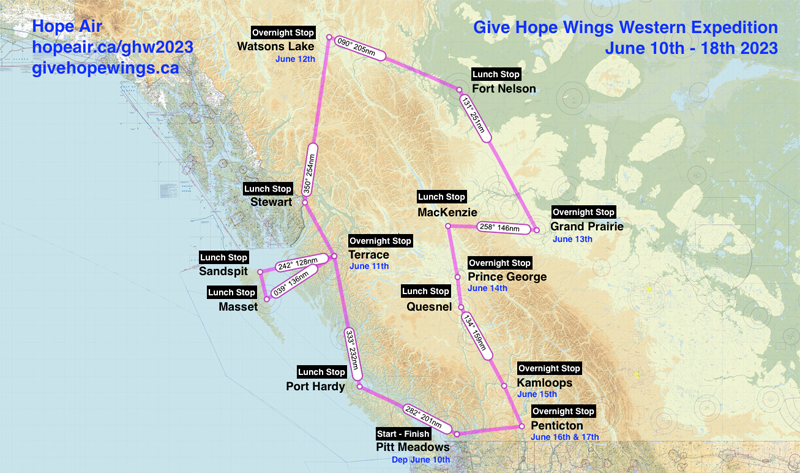 Prairies Expedition
June 18th - 23rd
Start and Finish in Regina