Hope Air & Give Hope Wings 2023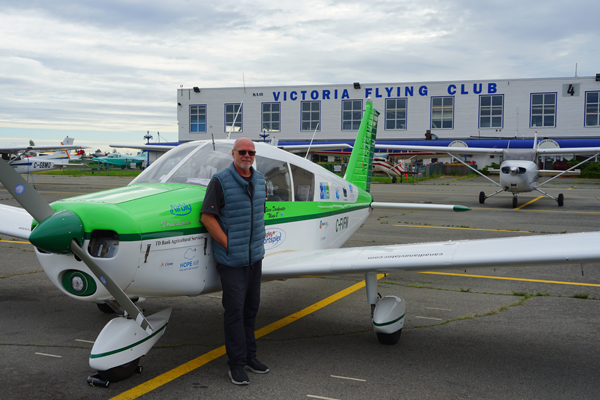 Connecting pilots, patients and communities through the adventure of flight
This is your chance to fly with a dedicated group of Canadian pilots and make a lasting difference in the lives of patients who must travel long distances for vital medical care.
For 2023, Give Hope Wings will be launching three unique expeditions focused on Western Canada, Prairies, and Eastern Canada. With stops in large urban airports; Hope Air patient communities; and hallmark aviation sites, Give Hope Wings offers something for everyone with a goal to raise funds and awareness for Hope Air.
Pilot Testimonials
Hear from Dave about the spirit of cameraderie and the value of giving back through an expedition that gives purpose to the adventure of flight.
As a pilot and B.C. resident, I understand the unique challenges Canadians living far from city centres have in accessing specialized medical care. Flying in Give Hope Wings allows me to give back while doing something I love.
A history of GHW
Give Hope Wings has raised more than $1.8 Million to help fund travel for vital medical care.
Give Hope Wings was founded in 2017 by Dave McElroy who came to Hope Air with a vision of giving back through his lifelong passion: flight. The first flight took place in 2018 when three pilots: Dave, Harold Fast and Ross Airey left Canada to circumnavigate South America. In recent years expeditions have focused on exploring more familiar terrain and connecting with communities across Canada that experience the need to travel for medical care first hand.
Past expeditions include:
Patagonia
Northwest (Alaska)
Sault to Saguenay
Boundary Bay to Hudson Bay
Canada Coast to Coast
In 2022, the expedition flew across Canada for the first time: from Victoria to St. John's and ending in Montreal, the 20+ route stops provide a unique opportunity to explore new cities and stunning Canadian landscapes.